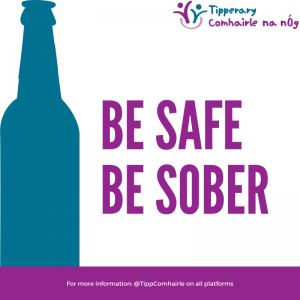 In 2019, a group of agencies came together to organise a campaign around young people celebrating their exam results in a safe way named "Be Safe, Be Sober"
With no exams and young people facing a long summer, we decided to run the "Be Safe, Be Sober" campaign, to encourage young people to stay safe and retain Covid-19 guidelines this summer.
We're asking YOU, to help us with our work by filling out our "Be Safe Be Sober" survey! Remember, every voice matters so please share the survey with your friends and family!