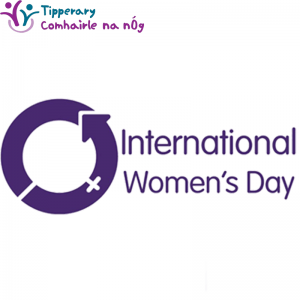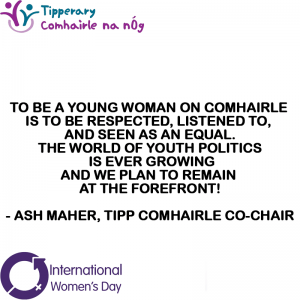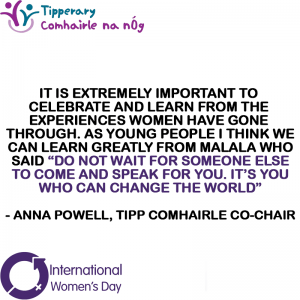 International Womens Day is a day for all those who identify as women.
To celebrate who we are, to look back on history at how far we have come and to acknowledge the power, strength and unity we as women have.
But it is also a day where we remember that there is so much more work to be done. Women around the world are still paid less, treated as less and to put it simply, unequal.
We at Tipp Comhairle na nÓg believe men and women should be equal in every way, and we will continue to fight for this.
Today we are celebrating with some words from our Co-Chairwomen, Ash Maher and Anna Powell.
Below we have some International Womens Day resources!
See the #IWD2020 #EachforEqual rap by award-winning London rapper, C CANE.
C CANE has put the call out! Enter your equality rap in the #IWD2020 rap competition. They're looking for artists, schools, companies, universities and groups worldwide to share an #IWDrap
The history of International Womens Day
International Womens Day videos
"Here's to strong women. May we know them. May we be them. May we raise them." ✨💜